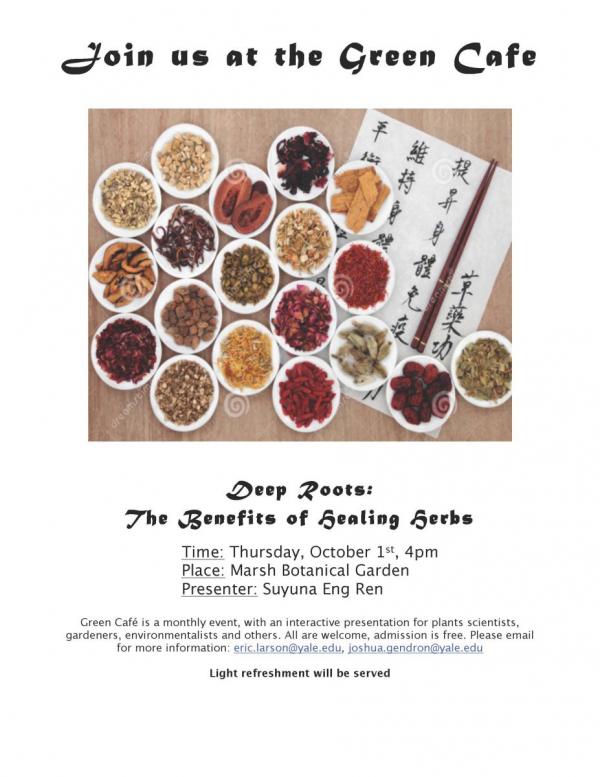 Presented by Suyuna Eng Ren, MCDB - Gendron Lab
Suyuna Ren offered her motherly knowledge of Chinese herbal medicine with the Green Café.  A culture very in touch with the respect of teas, we learned how different teas can help center the mind and body at different times of the day.  We also learned about simple herbs such as ginger and ginseng that can add health benefits to many home cooked meals and shared with us samples of her cooking. 
For photos from the event please follow our @GreenCafe14 twitter account. 
And for more information on the topic please watch the full length video of the presentation on our "The Green Café at Yale" Youtube channel. https://youtu.be/DD_7zhipg2c
Green Café is a monthly event, with an interactive presentation for plant scientists, gardeners, environmentalists and others.  All are welcome, admission is free.  Please email for more information: eric.larson@yale.edu, joshua.gendron@yale.edu.